Boats & Bits For Sale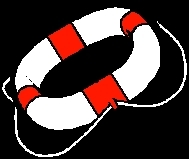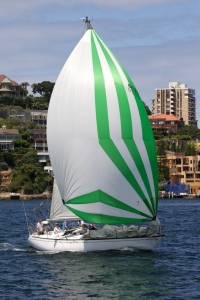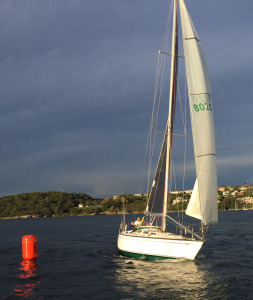 Are you a member and do you have a boat or boatbits for sale? To place an advert on this page, contact the Webmaster. Buyers please note that RANSA does not guarantee, and takes no responsibility for, the quality and/or reliability of goods advertised on this page.
-----------------------------------------------
Carpe Diem Is For Sale
Bounty 35
Designed by Peter Cole as ¾ Ton IOR
Length 10.53m Draft 1.72m Beam 3.37m
Displ: 6,735Kg Built 1980 RANSA Division 2
I have owned Carpe Diem since 2002 and have had a proactive maintenance and upgrade program so she is in jump on & cruise or race ready for summer.
Recent upgrades include new 28HP diesel engine (2010), a substantial interior refit in 2011 with new joinery (galley, engine box, chart table, bunks, cabin sole) upholstery, electronics (battery manager, tank monitor, circuit board, GPS plotter), re-wiring, 3 burner stove/oven and fridge compressor as well as deck fittings, winches, hatches and windows, ocean air blinds, new polypropylene fuel tank and 3 blade feathering propeller. This was followed with a hull respray and new standing rigging (2012), new DSC VHF, CD stereo, second water tank (2014), new sea cocks (2015), new Harken 4-8:1 mainsheet system & start battery (2016).
Excellent sail wardrobe of Ian Short Sails Pen-X Main (2015), #1 (2012), #2 (2014), Dacron #4, & MPS in sock.
Details on all the usual web sites or contact Cam Wayland 0412 080 356 or the broker Ivan Rowe 0406 533 043 at Yacht Sales Australia ivan@yachtsalesaustralia.com
----------------------------------